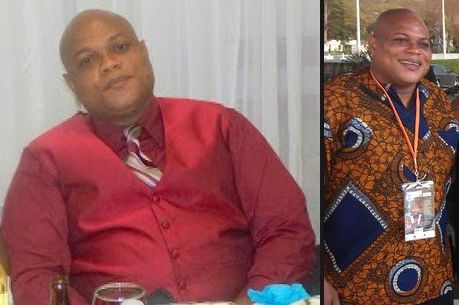 It has been revealed by a top official at the Nigerian Institute of Medical Research, Yaba, Lagos, that a man who helped the late Liberian Ebola victim
Patrick Sawyer
, on the Monrovia-Lome, and Lome-Lagos flight may have been infected with the deadly virus.
Punch
and
The Sun
report that although it has not been concluded that the man has Ebola, he is showing feverish signs similar to that of the virus.
"We are still investigating and monitoring those who had first contact with Sawyer. One of the people who helped him off the plane is showing signs of fever, a symptom of Ebola. We have isolated them and we are carrying out various tests to establish if it is Ebola or not.", the source said.
Dr. Yewande Adeshina, the Special Adviser to Governor Babatunde Fashola on Public Health, denied the reports."No one is sick. We are doing a routine surveillance at the centre now and I can tell you that no one is sick or showing symptoms. We are just monitoring them because we are going by the World Health Organisation's guidelines of prevention, treatment and management." she said.
The Lagos State Government on Monday said 59 people came in contact with the 40-year-old Liberian who died of Ebola virus on July 25.
CNN
is also reporting that the Peace Corps as well as other agencies revealed that its 340 volunteers in Liberia, Sierra Leone and Guinea will exit the country because of the outbreak.
It was not specified when they may return.
All schools in Liberia have also been shut down according to
BBC
.